The lowest Solfeggio Frequency, 174 Hz, might be just the thing to push the body and mind toward a state of healing, according to the principles of Sound Healing. By immersing yourself in the vibrations of 174 Hz, you may experience a variety of benefits to the body, mind, and spirit.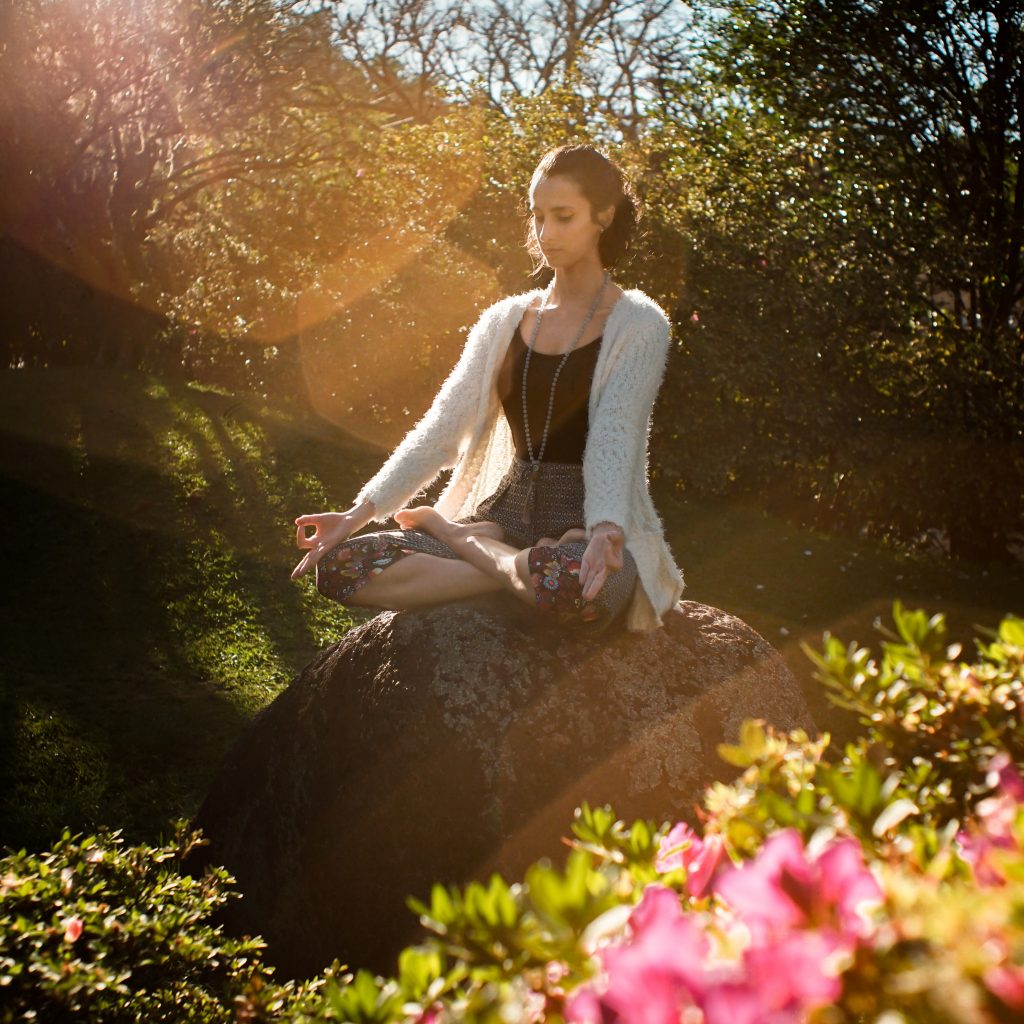 Incorporating the power of Solfeggio Frequencies into your meditation practice might be the perfect way to elevate your spiritual practice and gently push your body and mind to a greater state of healing and open the chakras, according to sound healers.
What are Solfeggio Frequencies?
With the constant stressors of modern society, many people are beginning to seek holistic, wellness-focused lifestyles. If you're a seasoned practitioner of meditation and live a wellness-focused lifestyle, you're probably familiar with the power of sound.
Perhaps you've become aware that listening to calming classical music at work boosts your productivity or feel extra present during a yoga class in which meditative melodies are playing. On the flip side, the harsh noise of your alarm clock or the blare of a siren might leave you feeling anxious or even angry. It's obvious that music has a profound effect on our moods.
Solfeggio Frequencies refer to a specific group of 9 tones that can powerfully ignite a mental or physical response in humans. A 10th frequency, 432 Hz is also believed to be sacred and has a variety of health benefits. They are measured in hertz – or the frequency in which sound vibrates per second. 
The powerful tones date back to ancient times and can be traced to cultures around the world, with roots in Western Christianity and East Indian Religions. Ancient Greeks, Gregorian Monks, and Indian Sanskrit chanting all incorporate these sacred sounds in their spiritual practices. 
The Science of Solfeggio Frequencies
The 9 Solfeggio Frequencies were rediscovered in the 1970s by Dr. Joseph Puleo, who worked as a physician and researcher. He was able to find the tones through mathematical reduction and he quickly discovered that each tone aided specific functions of the body and mind.
Since Puleo's research, other scientists and medical professionals have begun to explore the ways that music can aid the healing process – and have found promising results in treating everything from anxiety to stroke recovery, according to this Harvard research.
174 Hz Meaning
The lowest of the Solfeggio Frequencies is the most powerful when it comes to relieving pain in the physical body, according to sound healers. Paring Sound Healing with other healing practices like massage, physical therapy, and even certain Western Medical practices may have profound effects on the body.
Proponents of 174 Hz believe it can even act as a natural form of pain relief for minor aches and discomforts, especially those that occur naturally after physical activity, or as the aging process takes its toll on our bodies.
8 Benefits of Solfeggio Frequency 174 Hz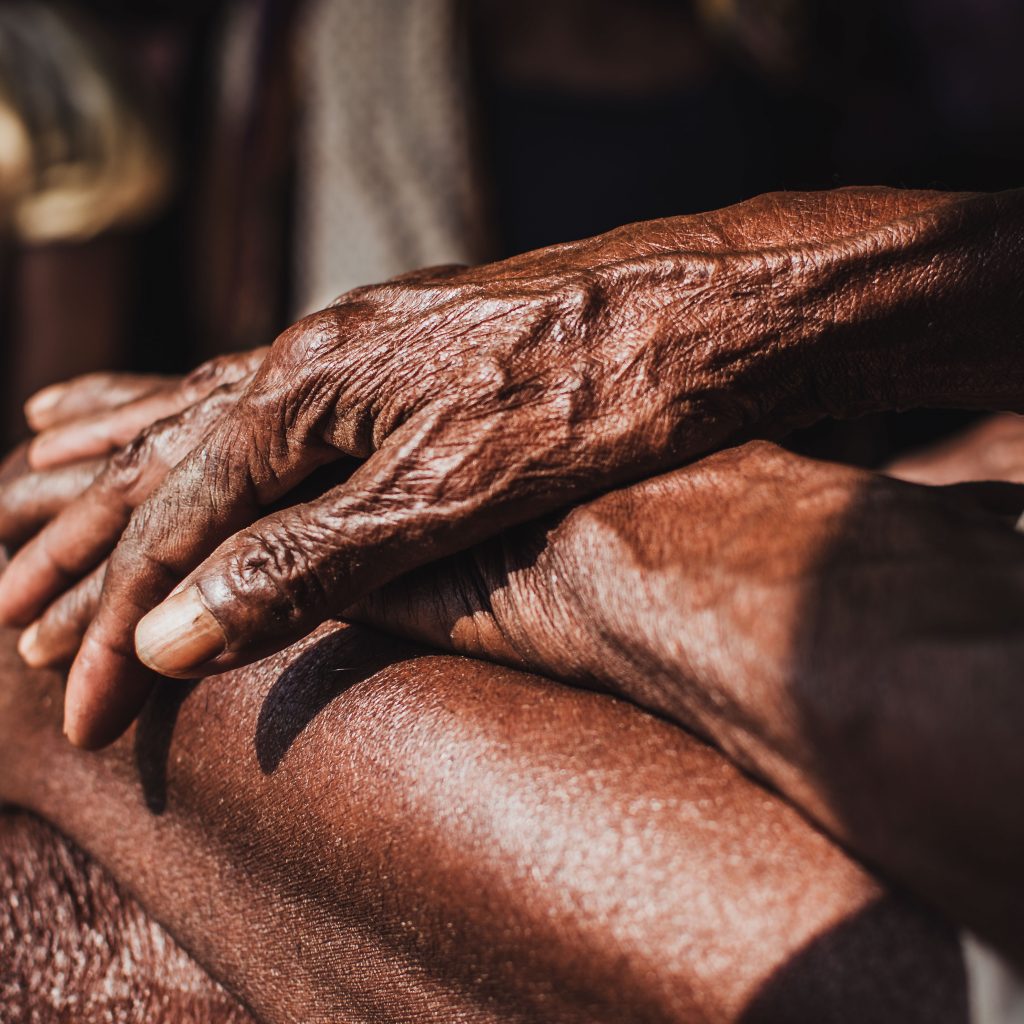 -Listening to 174 Hz frequency can help relieve minor aches and pains in the body. Listening to the frequency can help with back aches, foot pain, leg pain, and more.
-174 Hz may ease the pain from migraines. For those who suffer from migraines, listening to calming music can help ease the symptoms and help shorten the duration of a migraine attack.
-174 Hz reduces stress. Mentally and physical pain often overlaps and there is no debating that stress wreaks havoc on the body. When you are suffering from an injury, your mind is often under extreme stress. When you listen to 174 Hz frequency you will receive body, mind, and spiritual relaxation that will ultimately help you to heal faster.
-174 Hz can help balance your Chakras.
-During meditation, listening to 174 Hz can help encourage holistic wellness of the mind, body, and spirit.
-174 Hz may help patients who have undergone surgery with pain management during recovery.
-Listening to the frequency can enhance focus and concentration.
-When recovering from injury or illness, 174 Hz may act as an additional therapy to aid in the body's natural healing process and provides gentle comfort to the vital organ systems in the body.
How to Use 174 Hz Solfeggio Frequency
Experiencing the benefits of 174 Hz frequency is easy! All you have to do is open your mind and listen to the sound of 174 Hz. For the best results, use music at the frequency of 174 Hz as part of a meditation or relaxation practice.
You can purchase sound healing bowls or forks that are tuned to the frequency of 174 Hz and either play them for yourself or have a friend or loved one play the sounds while you relax quietly.
Sound healers around the world offer powerful sound therapies, such as sound baths, in which they play 174 Hz and other frequencies to aid in overall wellness.
For easy and highly effective options, simply find a relaxing place free from distractions where you can sit or lay down comfortably and put on some 174 Hz music. Whichever position feels best for your body works fine!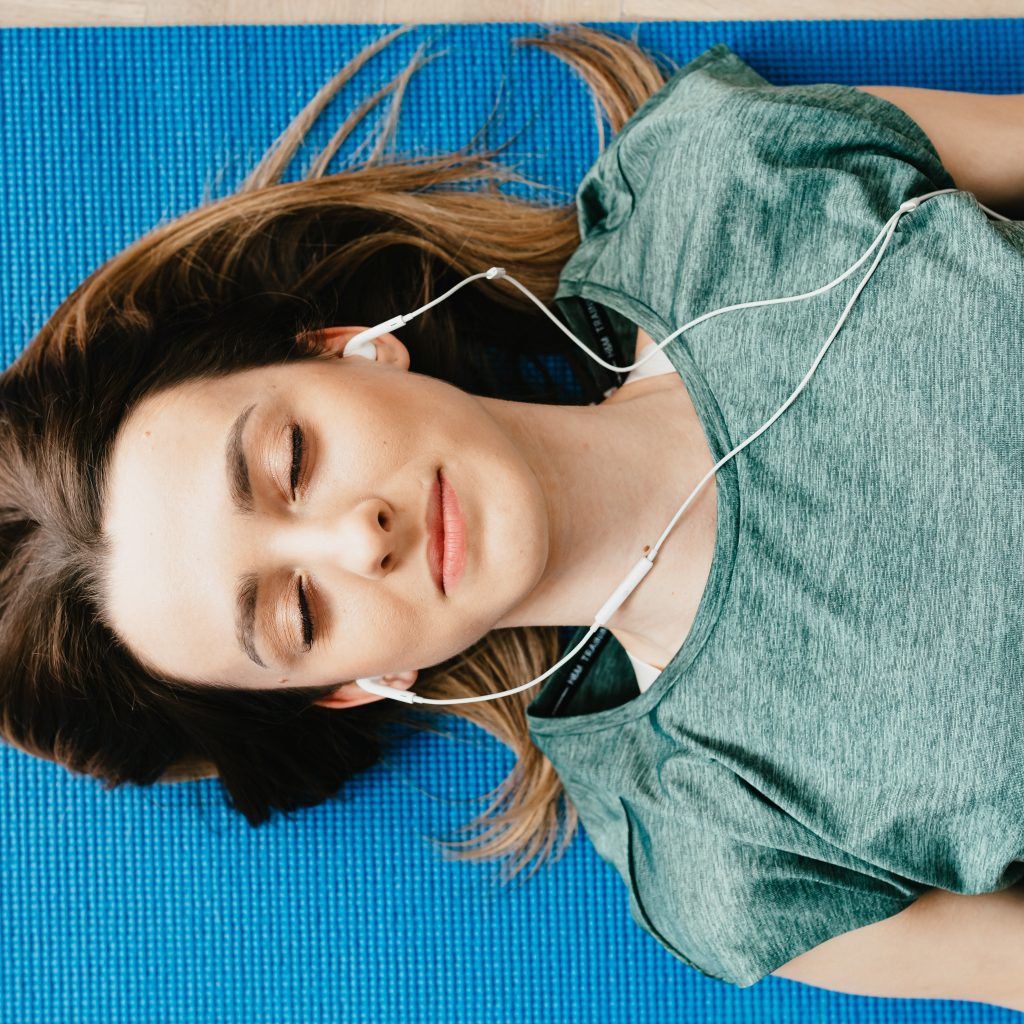 For some, gently walking with headphones through a natural environment might prove to be the best form of meditation. For others, like those suffering from a migraine, for example, a dimly lit room with a cool temperature might feel best. The choice is yours!
Once you've found the position and the place that allows your mind to relax, simply put on music at 174 Hz, take some deep calming breaths, and let the sound waves wash over you.
How Often Should You Listen to 174 Hz Solfeggio Frequency
For best results, listen to Solfeggio Frequency 174 Hz for at least 30 minutes each day for several weeks or even months. Solfeggio Frequencies work on the more subtle energetic aspects of the body, so it may take a while to see results. Proponents of sound healing claim that your body will instantly absorb the benefits of the vibrations.
With repetition and practice, the relaxing sounds and vibrations can encourage your body to a state of blissful relaxation and aid in all the body's functions.
When you download HZP, the world's first Solfeggio Frequency Music Player, you can listen to any of your favorite tunes with a frequency of 174 Hz. HZP makes accessing the ancient healing tool easy for everyone, and you can download yours today! 
Read More About the Solfeggio Frequencies:
174 Hz
285 Hz
741 Hz
852 Hz
963 Hz